Given the fact that the world is getting globalised rapidly, there are more and more businesses that have offices around the globe. Even smaller organisations reach out to outsourcing services abroad and collaborate with international companies. This means that companies have expanded their communication needs to an international level.
This has created a new reality for business; they need to have a lot of international calls to be able to organise themselves properly. However, finding reliable and affordable phone systems for these constant international calls is not easy.  This is where VoIP, or voice over internet protocol, comes into the picture.
This is a system that transmits audio communications over long distances using the internet instead of mobile or telephone networks. This type of phone system has changed many things and created a lot of solutions for companies looking to maintain cheap international communications that are reliable.
In my experience, a company can save from 25% to 65% on communication and these are great numbers. Although these numbers can vary, it's still a great way to cut down costs. So, let's see what the reasons for these cost cuts are.
Why VoIP is the best solution for international business communication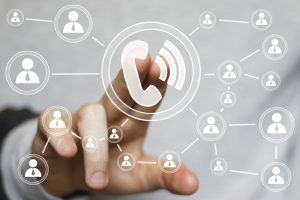 A lot of business owners, managers and employees alike are familiar with communication systems that have voiceovers or messaging such as Skype, however there are much greater and more advanced systems that work on similar methods.
All of these systems rely on fast internet connections that allow companies to quickly make calls and have a stable connection. All of these systems transform analog signals to digital signals which then go through the web and reach a distant destination.
These systems have audio streams which are instant, meaning that the calls can be placed from any location which has a stable internet connection. A business can harness many benefits from these kinds of phone systems, especially when talking about saving money. On top of that, they are more flexible and scalable.
How Cloud VoIP communication systems cut costs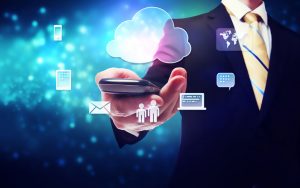 The majority of VoIP communication systems are hosted on the cloud. This means that your whole system and database will be located on one server through which all of you communication processes will operate. The first thing that saves money here is that you simply don't have to install any phones or phone lines on site.
You won't have to purchase any hardware for offices around the world, nor ship it and pay for its installation. Everything is taken care off by the provider. On top of that, your provider will also be in charge of maintenance, meaning that you won't have to pay for IT experts to do this for you or waste your IT department's resources to deal with these issues.
VoIP communication systems can also be installed with a business that has pre-existing traditional phone system. The only thing a business will have to get is an adaptor that costs around $40 which is used to connect all phones to the web, enabling them all to send and receive VoIP calls.
What to look for when choosing a good VoIP system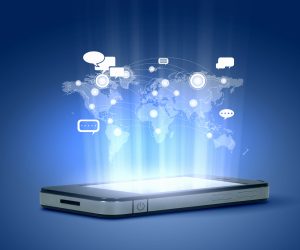 When looking for the best package for your business, the most important things you will have to consider are your budget and the costs of these services. On top of that, you also need to check whether the provider can cover a certain country, give you special features, and allow you to scale your package how you see fit.
It is also important to analyse what your needs are so that you can get the right type of service for your company. Not only that voice over IP systems are much cheaper, but they can come with some amazing features. When opting for a quality service, you should look to acquire things such as call forwarding, call transfer, tele-conferencing, data sharing, and caller ID perks.
These are all the things that traditional phone lines don't offer. On top of that, the level of security and reliability is much greater, given the fact that VoIP systems have encryptions.
Not only that you will directly pay less for all of these amazing features, but these features will allow your organisation to be more efficient and achieve better results, while relying on a comprehensive communication system capable of handling a whole business spread around the globe.
Even employees will be able to respond more quickly, as they don't have to be present within their offices to use this system and talk to their coworkers. These are all some of the things you should look from your VoIP provider.
Scale with minimal costs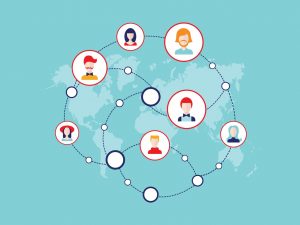 Given the fact that users are added to the VoIP system quickly and that providers offer maximum customisation and flexibility in terms of how many people can use your system and communicate, you will have a much easier time of adjusting your service with your current needs. If a business is growing rapidly and it's in need of more communication channels, it can quickly change it's package that will be available almost instantly.
The same thing applies for when the needs are smaller. Not only this, but the price can literally be changed per user, and the cost of changes simply don't exist; if you add more people, you will just have to pay for every individual and get on with your everyday work, no additional costs, no setup costs.
These hosted systems are always administered through an online control panel, located remotely, meaning that the scaling process within an organisation and throughout various offices is almost instant and quite easy.
It is very important that your do thorough research regarding usability and pricing that providers offer so that you are able to choose the VoIP solution that will completely suit your business. It's generally a good idea to start with one office and see how the system proves itself before you start implementing it globally in all of your offices.
Given the fact that all modern business offices and spaces have stable internet connections, why not exploit this cheap resource even further and improve your communications as well. Don't waste time, switch to a VoIP system as quickly as possible.