4G with Static IP
Work from anywhere, any time on Australia's Largest and Fastest 4G Mobile Network
Summit is Australia's only provider offering a Static IP Address on 4G with our Static IP 4G Hardware Solution.
4G Coverage
4G Data on Australia's Largest and Fastest 4G Mobile Network
Static IP Address on 4G
Summit is Australia's only provider to provide a true Static IP on 4G. Designed for business with Ethernet handoff.
Outdoor Mounting for Best Performance
IP65 Rated for Outdoor Mounting and Best Coverage and Performance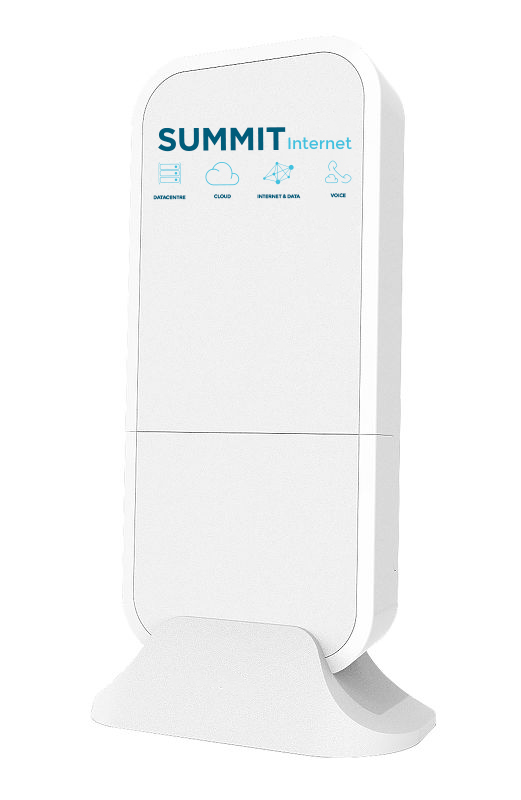 Summit 4G with Static IP
4G Coverage 
Static Public IP Address
Ethernet Connection to your Router
4G Failover for NBN
4G Failover for Ethernet & Fibre
Outdoor mountable for optimal performance
Data Packs from 3GB
Some of our happy customers
Summit have been excellent to deal with. Our whole office is very happy with the new faster internet service.
This system is truly awesome!  It's the most flexible phone system I've ever seen. I would recommend this to any new or existing business looking for a new phone system.