Good communication is the most valuable asset in any business. Businesses seek new ways to improve it and bring it to the next level. But, at one point, when it gets perfected, businesses have to turn to technology in order to improve further.
And technology is the only thing that can unravel the secret of staying connected at all times, despite the geolocation of the people communicating. And, most of the technology I am going to write about in this article is already in our hands. When put to proper use, the employees can communicate by using in-house phones or softphones on their PCs, laptops, Android and iOS smartphones and Macs.
Here are the technologies and the preferred mindset, both of which are the root of the "staying connected, wherever you are" secret.
Identify Your Business Needs
There are a lot of technologies that can enable your business communication to be geographically unrestricted. But, before you pick one, you have to identify your business needs. Here are some questions and answering them will significantly narrow your search down.
Are your offices scattered across the country/world?
Is your business growing rapidly?
Is your market local, national, international, or all three?
How often are you and your employees on the go?
Are you selling exclusively online or in physical stores? Maybe both?
Does your company have an in-house customer support call center?
After answering these, you will know to identify the communication system able to meet your business needs. Furthermore, when you know what you need, communicating with vendors will be way easier and they will able to offer you custom tailored solutions.
At this point, you should also start considering software designed to make communication and collaboration streamlined and easy. But, let's not get into this right now. We will come back to it later in the article.
Web Based Technologies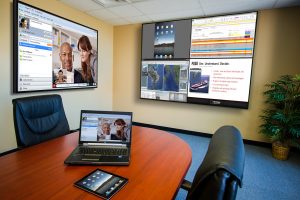 Voice over IP (VoIP)
A typical conference or small meeting room won't cut it if your employees and managers are on the go, nor will they help if you are working with a remote team. Also, knowing the number of each employee or office can be a daunting task, especially for large businesses.
Thanks to VoIP technologies, the conference room has been reinvented and placed in the cloud. You won't be able to see the people participating in the conference call, but you will be able to hear them loud and clear even if they are thousands of miles away.
VoIP powered communication happens through the web. They are established via a local network connection. One of the neat perks of using VoIP is the ability to assign one single office number to an office which routes to cell phones of that department's manager, workers – everyone.
The system is able to send voicemails via email, route calls to any assigned number, and deliver calls to workers despite their location. One thing is certain, VoIP is capable to keep you connected.
Video Conferencing
Video conferencing technologies are similar to VoIP, except they bring the camera into the picture. This solution is excellent for firms that emphasise on vivid interactions even between remote workers and teams.
With video conferencing, workers don't need to be physically present in the offices. Whenever they are needed, they can be called to interact with their colleagues in real time. Video conferencing allows for a better connection, as it allows staff to see each other's facial expressions and hand movements.
PBX Phone System
The PBX Phone system is capable of bringing the much needed competitive advantage to a corporation that installs and starts using it. When it comes to phone systems, the PBX system is a cutting edge cloud based technology available at low
With PBX phone systems, employees can stay as efficient as they were in the offices. All of the communication is established through the Internet, which makes this type of phone system very flexible and efficient. And, upgrading from legacy systems to a PBX is really simple and easy.
If you want to stay connected, you have to start using premium business internet services. If you are basing your communication over the Internet connection, you should really make sure that you get the best one for your company. There are several options on the market:
Business Software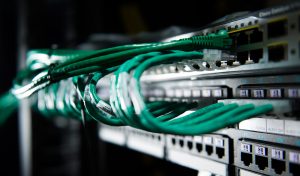 Software as a service (SaaS) companies have flooded the market with all kinds of business software solutions. There are literally thousands of them, so thread carefully. Here are the tools that can improve your communication and streamline your work process:
Project Management Software – this tool makes project planning, task delegation, and task tracking easier.
Knowledge Base Software – a great tool to start building a knowledge sharing culture in your business. It can also be used to publish a self-service help centre webpage and improve customer support.
Instant Messaging Software – Classy chatting software tailored for business. Some advanced tools even have the GPS feature; quite a neat option if you want to track your sales teams.
Nothing of these intrigued you? Maybe you need to evaluate if you need a custom software solution.
The bottom line would be to keep your company's communications infrastructure updated at all times. But, there is another important side of the story. You also need to identify your business needs and goals so that you can invest smart.
When you are faced with these types of decisions, it is important not to rush them. Take your time, get help from managers, do some research, or ask for a professional consult. Only then you will be able to settle for a reliable and effective communications system that can meet the needs of your business model and your customers.