I've spent a lot of time speaking to business owners about the impact of slow internet on their business.
It amazes me when business owners tell me that
"there's nothing better available",
"we come in on the weekend to get the work done"
or
"we can't afford it".
Time is the one resource that is more precious than any other.
Did you realise that losing 20 minutes of productivity a day equates to 3 days a year. Time that you'll never get back in your life.
Now, when we look at the compounding effect of this lost time and money on your business
Team of 5 = 15 Days a Year or $2,194 in Wages

Team of 10 = 30 Days a Year or $4,389 Wages
Team of 20 = 60 Days a Year or $8,779 Wages
Team of 50 = 150 Days a Year or $21,948 in Wages
*Wage data based on the Fairwork
minimum
wage of $18.29/Hr
Of course I haven't even started to calculate the impact on
Job Efficiency & Productivity

Technology Improvements and Savings

Increase in revenue due to increased productivity

Decrease in staff wage costs due to increase in productivity
So what has Summit done to address this?
We've rolled out our next generation
fixed wireless network
in Melbourne. We've started with areas which are the most affected by internet problems.
Areas include Braeside, Moorabbin Airport, Dingley Village, Rowville, Ferntree Gully, Mont Waverley, Glen Waverley and Dandenong South, to name a few
.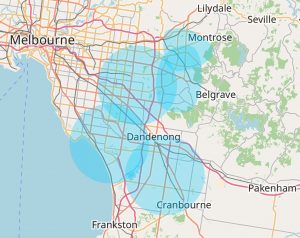 For less than a cup of coffee a day, your business can have High-Speed, Business Grade Internet! Imagine that!
Are you interested in taking your business to new heights? We're interested in getting you started on your journey. Fill in the form below and one of our consultants will be in touch to get you started on your journey.