If your business has a high speed fibre connection then failing over to a slow connection can be a real productivity killer.
Enter fixed wireless broadband – a high speed, cost effective failover solution for fibre services.
Unlike fibre, fixed wireless offers your business a diverse path not affected by the cables in the ground or on power poles.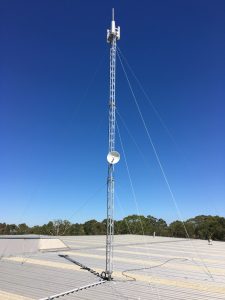 The Summit fixed wireless network is fed by a diverse fibre feed – this means that it's even more reliable than a single fibre connection. If we lose a single fibre feed, we intelligently will route your traffic to another point within our extensive fixed wireless network to where we have other fibre backhaul.
With over 3Gbps of fibre backhaul just on our fixed wireless network alone, you'll be guaranteed a fast connection every time.
To find our more about how you can add a cost effective fail over connection to your business, speak to us today on 1300 049 749.